By Colleen Newvine | The Associated Press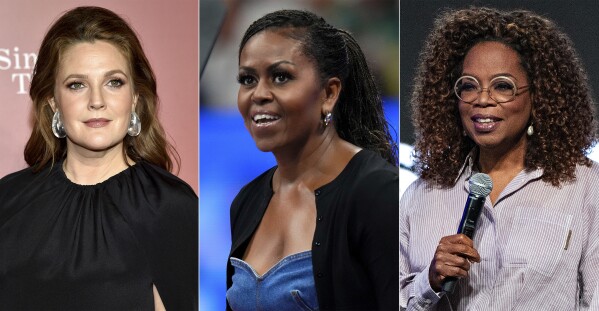 (AP) – Pop culture depictions of puberty are common. TV, movies, books and music all frequently showcase the tumult of tweens coming of age.
Until recently, the same could not be said of the reverse puberty many women experience as their hormones shift approaching the end of their periods in middle age.
Then along comes former first lady Michelle Obama talking with People magazine about taking hormone replacement therapy and giving up on her toned "Michelle Obama arms." Drew Barrymore has her first hot flash during an interview on her talk show. Oprah Winfrey hosts a panel of celebrities and doctors to discuss menopause.
Doctors stress that women should carefully consider where they get their medical advice, and note that some celebrities are also selling products or services. But they welcome more open conversations about menopause, which can inform women about treatments and change stereotypes of what menopause looks like.
Many women remain unsure how to navigate the myriad symptoms — commonly including hot flashes, insomnia and mood changes — that begin in perimenopause, the years of transition leading up to menopause. Menopause itself is defined as the one-year mark after a woman's final period.
Jen Gunter, a gynecologist and author of "The Menopause Manifesto: Own Your Health with Facts and Feminism" (Citadel Press), notes that menopause is complicated, and the desire to make it simple might be part of the appeal of celebrity advocates.
"Who doesn't want a magic wand?" Gunter said, warning about medical advice from people without the training to dispense it, or who might have a conflict of interest. "It comes down to, 'Who is the expert?'"
Barrymore is among a group of celebrities investing in menopause telemedicine company Evernow. Actor Judy Greer is a founder of Wile, which sells supplements. Actor Naomi Watts is a founder of menopause products site Stripes.
Celebrities can help, however, by introducing issues long considered shameful, Gunter said.
Julie Holland, a psychiatrist and author of the book "Moody Bitches" (Penguin), about how hormonal fluctuations affect women's lives, sees a growing willingness over the past decade to talk about menopause, and also about women's hormones and reproductive health more broadly.
"This is a zeitgeist tipping point," she said.
She noted with delight that the blockbuster "Barbie" movie concludes with Barbie excitedly going to see a gynecologist. And Holland is encouraged by the way her daughter, Molly, talks with her Gen Z friends.
"My daughter's generation is giving each other a lot of body positivity messages," she said. "Women are getting messages to destigmatize a lot of things."
One common complaint that lands women in her care is difficulty sleeping, Holland said. They often don't realize the root cause is hot flashes because they aren't waking up sweaty, and they feel transformed when they're able to get good sleep again.
It's also common for women to enter psychiatric care for the first time during the menopausal transition, Holland said, and they frequently do so feeling like something is wrong with them, rather than understanding it's a season of life.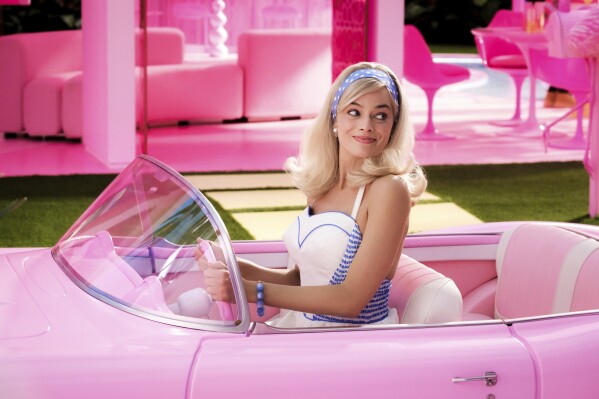 "Nobody makes that same space for women like they do for puberty," Holland said, noting that could be changing. "There's a growing body of people aging who aren't shamed."
Because women's menopause concerns are frequently ignored, that leaves them open to quick-fix miracle cures, according to Mary Claire Haver, an OB-GYN and author of "The New Menopause," coming in 2024 from Rodale Books. On her website, she lists four red flags to watch for on snake oil products: claims with no supporting medical evidence, lack of peer review on scientific data, manipulation of emotions and celebrity endorsements.
Once women start talking about their experiences, they are often relieved to learn more about the treatments available, said Joanna Strober, an entrepreneur who co-founded Midi Health, a virtual health care clinic specializing in menopause.
As she prepared to speak at the recent Fortune Most Powerful Women conference, she wore a "Menopause is hot" T-shirt. Strober said powerful, educated women in attendance kept asking similar questions: I'm confused about whether I should take hormone replacement therapy. My doctor prescribed anxiety medicine and therapy, but it's not helping. Can you tell me what to do?
Participants in Midi's menopause webinars for companies say they love seeing women they work with asking questions about the same symptoms they're experiencing, she said. Women at the peak of their careers might be loath to admit they're having brain fog or difficulty focusing, or to talk about anything that could call into question their ability to perform.
"Having these conversations at work can help normalize it," Gunter agreed.
"We culturally think of older women as grandmothers, not as CEOs," Gunter said. "When your periods go away, you are invisible to society."
Winfrey is decidedly not invisible. Earlier this year, the media powerhouse convened "The Menopause Talk," a panel discussion featuring Barrymore and journalist/activist Maria Shriver, along with physicians. The group, including Winfrey herself, shared personal experiences that once would have been too personal for public discourse.
"This is a sea change," Shriver said on the panel. "I have no idea what my mother's health journey was. Nobody talked about these things at all."